Dr. Pamela Kaiser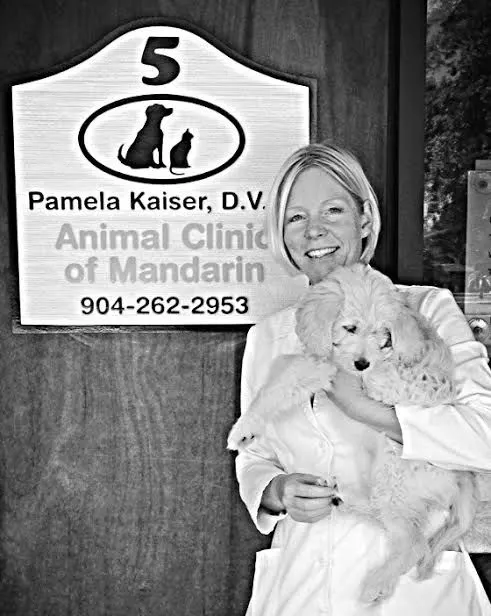 Dr. Pamela Kaiser graduated from the University of Prince Edward Island with her Doctor of Veterinary Medicine in 2003. A native of Canada, Dr. Kaiser relocated to the USA in 2004 and has owned and operated the Animal Clinic of Mandarin in Jacksonville, Florida since 2012.
Dr. Kaiser loves her career and especially loves her clients and their pets. The operation of a single doctor practice provides the ability to provide a sincere, warm and compassionate hospital environment where the clients, patients and staff truly grow to develop and enjoy meaningful relationships. This has been a lifelong goal for Dr. Kaiser. She believes the best medical care only occurs when the client and patient have a secure working relationship built on trust, positive experience and reliability.
Dr. Kaiser shares her free time with her St. Bernard , "Harry" and her cats, "Porsche Biscuits", "Miss Daisy" and her new puppy, a Cavalier King Charles Spaniel, named "Lilou".
When Dr. Kaiser is not engaged at work, you might find her at the local beach, kayaking on a creek, traveling afar for alpine skiing, or simply at home cooking and creating new recipes.
Dr. Kaiser is a strong advocate for pet wellness and healthcare. Often she can also be found chatting with neighbors, friends and acquaintances about the benefits of pet insurance. Dr Kaiser sees pet insurance as the number one key to improved animal medical care and quality of life. Dr. Kaiser and the Animal Clinic of Mandarin accept Trupanion insurance which ensures her patients have access to timely, beneficial, life altering, and advanced continued care.
---