1. We will be collecting (at the time of booking) from ALL new clients and clients that have missed one or more appointments, arrived late, or canceled without 48 hours notice. It is a $69.75 "nonrefundable scheduling fee", and this fee will be applied to the patient's visit. This is a nonrefundable scheduling fee, please be advised clients who cancel with less than 48 hours notice will not have this fee refunded nor applied to future visits or expenses

2. Payment is expected when services are rendered. In order to focus on our patients' needs, customer service and minimizing costs, we do not bill.

3. We accept debit cards, credit cards (Visa, Mastercard, Discover) and cash. All cards must be signed by the owner of the card.
4. We accept Trupanion insurance at the counter where Trupanion can pay 90% of the bill during the time of services.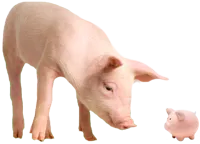 Insurance For Your Pets

Another popular option for your family and pet is insurance coverage. To learn more, please visit the following pet insurance websites . . .